IGNOU is one of the essential online resources in distance education.  IGNOU Gyandhara is one of the useful links for active learning through internet audio. So let's find out what are different programs, courses, and skills can be accomplished from the IGNOU's Gyandhara online portals when the nation is going through the lockdown period.
Here are some of the best educational resources – IGNOU Gyan Darshan, Gyanvani and Gyandhara – which can prove to be extremely beneficial for you during this COVID-19 lockdown so that you can continue your studies at your home without any hassle.
Read More : Gyandhara (ignouonline.ac.in)
Read More :  Home – IGNOU Assignment Wala
India's Indira Gandhi National Open University ie IGNOU is the world's largest and popular university in the field of correspondence education, in which lakhs of students from 33 countries including our country are taking degree / diploma / professional or technical courses and training. IGNOU offers around 150 educational programs at various levels to its students. Now that the whole world is facing many problems due to the COVID-19 lockdown. And in the country and the world, almost all types of work and business are closed or going on at a very slow pace, so it is becoming very difficult for students from all over the world to continue their studies.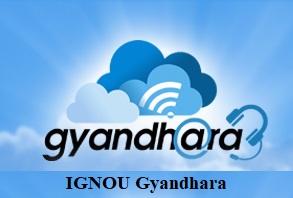 This is an internet radio counseling service by IGNOU for the students living in their remote areas where students can interact with experts and teachers through their phones. Students can also avail this facility through email and chat and can also participate in live discussions. Gyandhara is accessible for internet users throughout the world. 
Gyan Dhara Streaming is available for internet users all over the world and all important programs of Gyan Vani Delhi can be re-telecasted by all other Gyan Vani stations in the country using Gyan Dhara feed.
                                                                        Email: [email protected]